Services
Specialist sex worker clinical services

Our clinics are free and confidential (regardless of your nationality or immigration status)
We offer a translation service by telephone in your language
We provide:
Open Doors Homerton
Thursday
No appointment necessary
Walk in, or call to tell us you are coming
13.30 to 15.30
Contact: Esther 07984 401 346
Website : Open Doors Homerton

Clifden Centre
Homerton University Hospital, Homerton Row, E9 6SR
020 7683 4103

Clinic S
Inclusive of all women, men, trans* and gender non-binary individuals.
We have 2 clinics offering confidential advice and support especially for sex workers and those working in the adult entertainment industry called Clinic S.
Services Provided by Clinic S:
sexual health advice
testing and treatment for sexually transmitted infections
advice on safety at work
hepatitis B vaccination
emergency contraception & a full range of contraception including injections, pills, patches, IUDs and implants
cervical smears
free condoms, lube, sponges and dams
access to other support services including the sexual health psychology service
National Ugly Mugs (NUM) information – NUM is a scheme for sex workers to confidentially report incidents and receive warnings about dangerous individuals. NUM supports the safety of sex workers and advocates for their rights.
Clinic S at Ambrose King Centre
Mount Terrace
Royal London Hospital
E1 2BB
View on Map
Opening times
Thursday: 1pm – 3pm walk in or appointments (Portuguese speaking advocate available)
Friday: 9am – 11.30am walk in or appointments
To be seen in Clinic S please call/ WhatsApp/text Kim Leverett on 07976564 539
56 Dean Street – http://dean.st/
SASH (Turning point) – http://wellbeing.turning-point.co.uk/sexualhealth/
London Friend – http://londonfriend.org.uk/get-support/sexual-health-clinics/
Other local sexual health clinics 
Newham
Sir Ludwig Guttmann Health and Wellbeing Centre
40 Liberty Bridge Road
East Village
Stratford
E20 1AS
Phone : 020 8496 7237 email BHNT.SLG-Reception@nhs.net or book appointment at https://www.bartssexualhealthbooking.nhs.uk/
Monday: 8.30am – 7pm (doors open at 8am, close at 7pm)
Tuesday: 8.30am – 7pm (doors open at 8am, close at 7pm)
Wednesday: 12noon – 7pm(doors open at 11.30am, close at 7pm)
Thursday: 8.30am – 7pm (doors open at 8am, close at 7pm)
Friday: 8.30am – 3pm (doors open 8am, close at 3pm)
Saturday 9am – 1pm (doors open 8.30am, close at 12.30pm)
Specialist sex worker safety and support services
Open Doors – http://www.opendoors.nhs.uk/sex-worker-services
National Ugly Mugs – https://uknswp.org/um/
Support and advisory services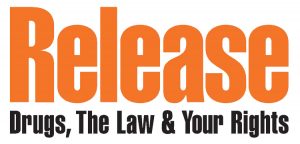 Release is the national centre of expertise on drugs and drugs law. We provide free non-judgmental, specialist advice and information to the public and professionals on issues related to drug use and to drug laws. We advocate for evidenced-based drug policies that are founded on principles of public health rather than a criminal justice approach.